How do I set up an appointment for my tattoo?
You can contact us at our email or phone number and set up a consultation to discuss all the details with the artist. Your actual appointment date will be set on your consultation and will require a deposit.
How much is the deposit?
It's $50-$300 based on the tattoo.
How do I choose an artist?
We suggest you go through our artists portfolio and choose the one whos style and execution fits you most. Don't hesitate to ask if the artist you've chosen is willing to perform your tattoo. Our artists are open to doing most tattoos.
Where is your location?
2221 NW 56th street #103
Seattle, wa 98107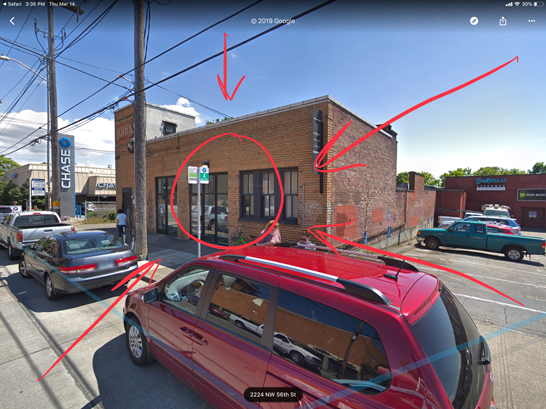 Do you take walk-ins?
No, our artists work by appointments only at the moment.
What are the tattoo rates?
Our studio rate is $150\hr.
What's the studio's minimum?
Our studio's minimum is $100
Can i set up an appointment if i live in other city/state/country and will be visiting?
Yes. We are able to have a online/phone consultation and send you the deposit form via email.
What is the deposit policy?
A tattoo deposit is paid after a consultation with an artist to begin work on a tattoo design, and to hold a tattoo appointment thereafter. The amount of the deposit equal to one hour of the artist's hourly rate. (Currently hourly rates are $120-/hour if other price is not determined)
All tattoo deposits are non-refundable.
For multi-session tattoos, the deposit will be held as payment towards the last session of the tattoo.
Upon paying a deposit I acknowledge that I have communicated my tattoo design idea to the artist to my satisfaction, and have reviewed the artist's prior works to decide that the artist can implement my idea to my satisfaction. I understand that creating a tattoo design based on a client's concept is subjective, and that variations may exist between my concept and the finished design. If the finished design is not to my liking, minor changes will be made at the artist's discretion. However, I understand that substantial changes to the design or the request of an entirely new drawing or draft will require a new deposit, and the original deposit will be forfeited as payment for the artist's drawing time.
A deposit will also be forfeited in full in the case of:
I do not appear for a tattoo appointment;
I cancel or reschedule an appointment without giving at least 24 hours notice;
I arrive more than 20 minutes late to a tattoo appointment;
I fail to reschedule a new appointment within 30 days of a cancelled appointment;
I fail to rechedule an appointment within 30 days of being contacted with the phone number or email given
We will be glad to answer all your questions individualy!
Feel free to contact us at any time during work hours that is convenient for you.